By

Olena Kagui
Updated 08/23/2023
All you need to have the perfect karaoke night is your iPhone or iPad, a few third-party accessories, and a group of your favorite people. Musical talent is optional! I'll list my favorite iPhone and iPad-compatible devices that will take your sing-along, open mic, or lip-syncing party to the next level.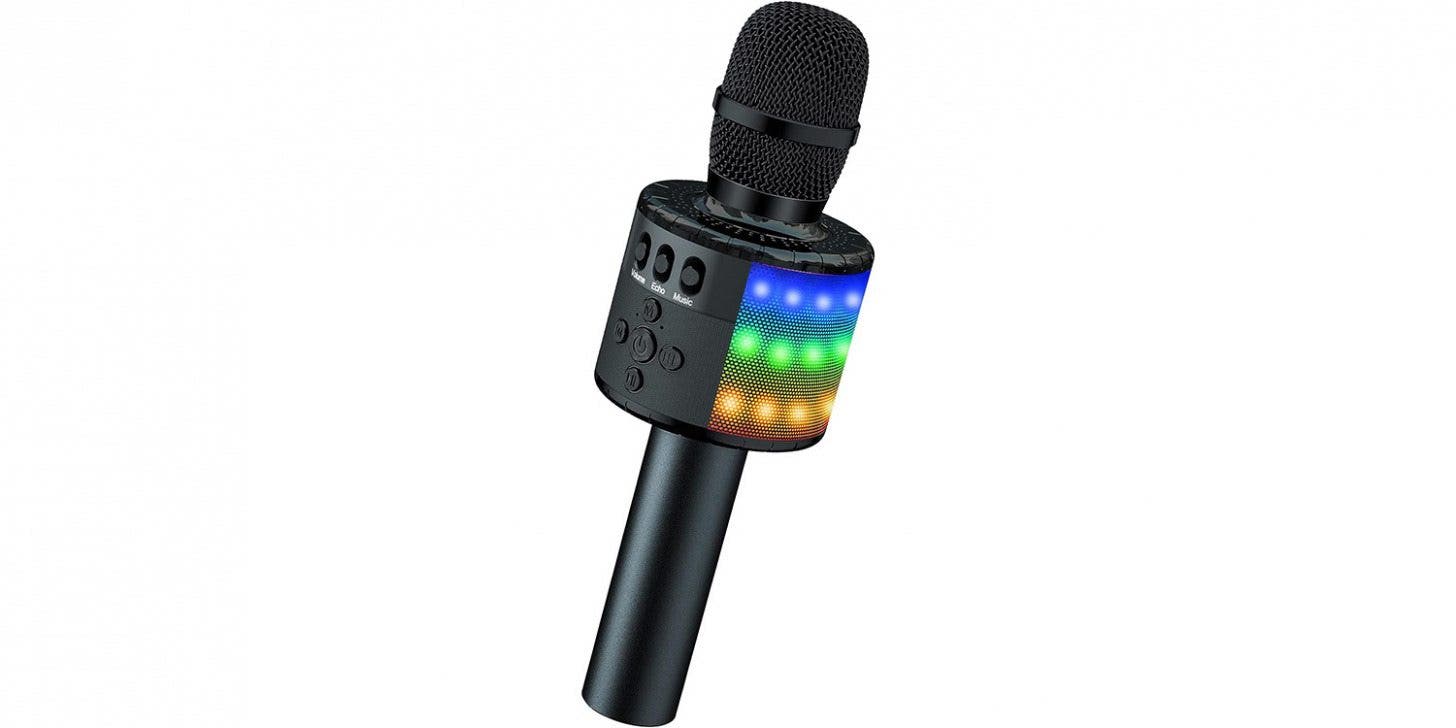 This BONAOK Q78 Karaoke Microphone can turn a fun night of singing into a proper karaoke night! This wireless microphone can be used as an iPhone- and iPad-compatible Bluetooth speaker, MP3 player, and even an audio recorder. Plus, it doesn't just amplify your voice; it can enhance it with reverb mode, which results in a cool echo sound effect. In addition to improving audio, it has 48 colorful LED lights that will flicker in rhythm with the music, getting brighter the louder the volume. The BONAOK Q78 Karaoke Microphone is easy to use and fun for singers of all ages.
A portable Bluetooth speaker can help bring party vibes to any event. Since I live on Maui, I need my speakers to be tough and waterproof, and the Altec Lansing Jacket H20 2 is marketed as everything-proof—it can even float in water! This speaker can play music at an impressive volume, even from 30 feet away, lasting up to eight hours on a full charge. Despite being small, portable, and affordable, the Altec Lansing Jacket H2O 2 speaker offers high-quality audio for various occasions.
Discover your iPhone's hidden features
Get one daily tip each day (with screenshots and clear instructions) so you can master your iPhone in just one minute a day.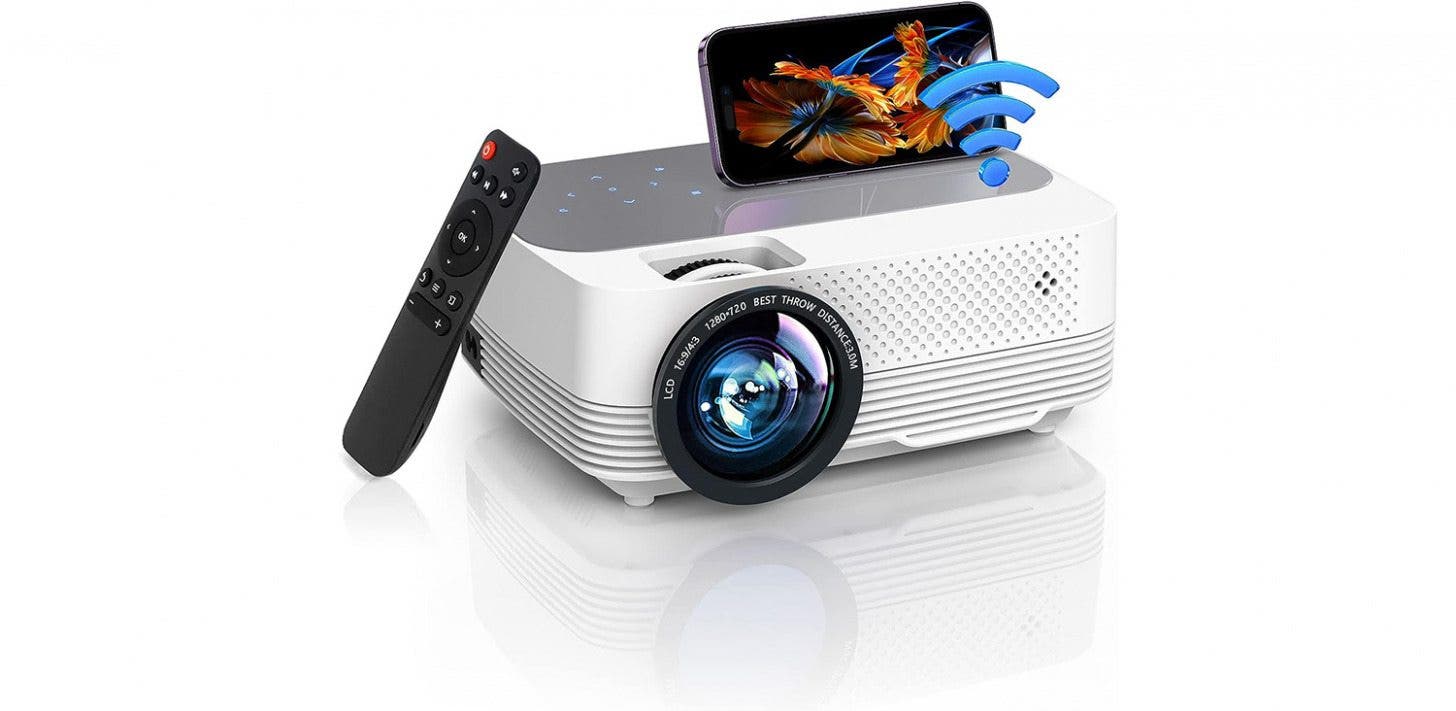 Even though the iPhone has an excellent music feature that lets you see the lyrics while listening (or singing) to music, the best way to get your friends to sing along is by projecting the lyrics for everyone to see. I love my mini projector because it makes it so easy to stream a music video or lyrics for everyone to enjoy. Of course, you still need either a plain white wall, a hung up sheet, or a proper roll-down projection screen and a stable surface or stand for the projector for best results.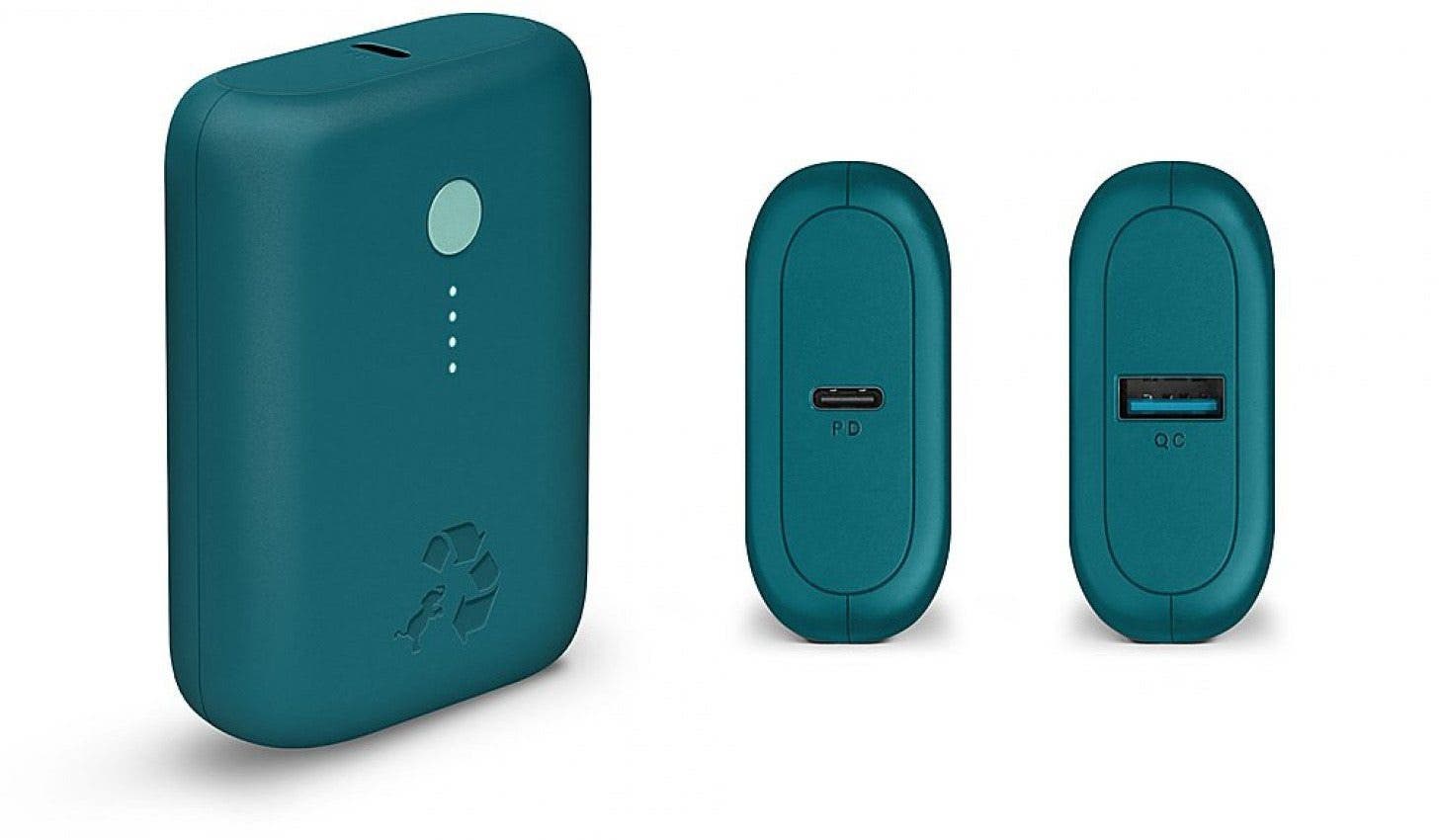 In order to keep the party going all night, a portable charger is a must! The CHAMP portable charger is my go-to, and I'm rarely seen without it. I use it to charge my iPhone, but it can also charge various devices via a USB or USB-C cable, including the BONAOK Q78 Karaoke Microphone and Altec Lansing Jacket H20 2! Despite being super small and compact, this CHAMP Portable Charger has a 10,000 mAh battery, and if that isn't enough, then Nimble the CHAMP Pro Portable Charger has twice the capacity.
Although your iPhone is all you need for an impromptu karaoke night, these third-party accessories can help you host a fun night of singing and memory-making with your loved ones!
Top image credit: Prostock-studio / Shutterstock.com