By

Olena Kagui
Updated 09/07/2023
Do you still vacuum, mop, and clean windows by hand? The good news is you can now keep your home clean using smart vacuums while you kick back and relax. You can save so much time by outsourcing your cleaning and letting AI-powered robots do all the hard work with just a tap of a button on your iPhone.

One of the hardest housekeeping tasks is cleaning windows, mirrors, and other glass surfaces around the home. In fact, many of us put this off for months at a time. The HOBOT-298 is one of the coolest smart robot vacuums I have ever used. All I need to do is place it on a window or a mirror and press a button. The cleaning robot does the rest on its own!
My favorite thing about the HOBOT-298 is the automatic cleaning setting that thoroughly cleans the window without any guidance. Just plug it in, secure it, and press a button on the included remote. It is also possible to control the robot with your iPhone using the free HOBOT app. However, from my experience, leaving it running on its own without any tweaks works just fine.
Discover your iPhone's hidden features
Get one daily tip each day (with screenshots and clear instructions) so you can master your iPhone in just one minute a day.
Although the HOBOT-298 is marketed for cleaning windows, you can use it to clean mirrors as well. Since I live in a small condo with tiny windows, I tend to use mine more to clean my floor-to-ceiling mirrors on the sliding closet doors and the mirrors in my bathrooms. Since I'm short, this mirror and window cleaning robot really makes my life a lot easier. In addition to windows and mirrors, the HOBOT-298 can be used to clean other glass or smooth surfaces, such as shower doors.
I was worried that my home was too small to benefit from this window-cleaning robot, but I could not have been more wrong! My home has never been cleaner, and it takes almost no time or effort to set up the HOBOT-298 and move it from one surface to another. It also sticks to glass surprisingly well, and after using it regularly for a month, my only concern is that my pets will attack it instead of side-eyeing it suspiciously while it works.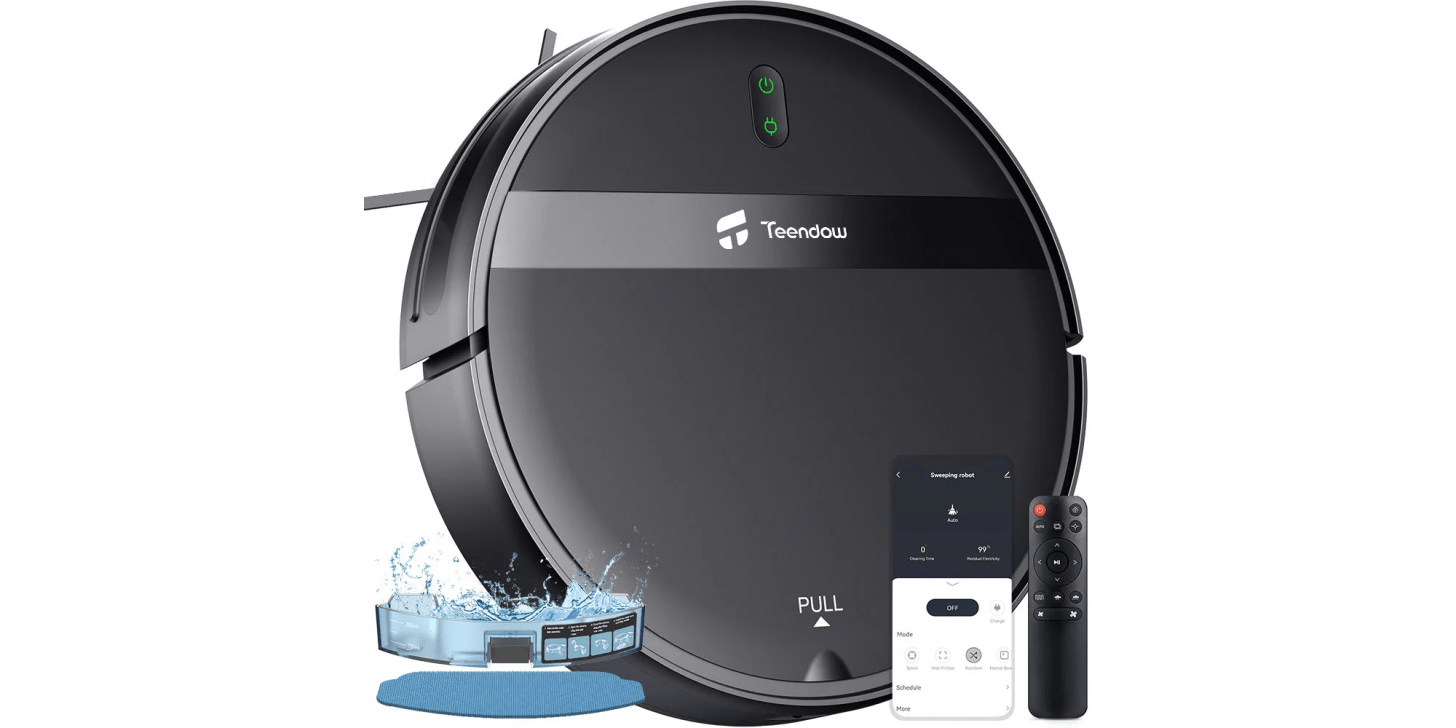 The issue with most robot vacuums is that they are expensive and not versatile enough to clean your entire home. The Teendow G20 is the ultimate exception! Not only does this robot vacuum and mop cost a fraction of the cost of the name-brand options, but it is also a vacuum and mop combined!
The Teendow G20 can clean any type of floor, from carpets to hardwood. Plus, it can easily navigate over carpet folds, cable covers or even loose cables, flooring transition strips, etc. In addition to being able to climb over all sorts of obstacles, I am also impressed with the coverage. Many vacuum robots completely redirect when they encounter something in their way, but the Teendow is really good at changing course while thoroughly cleaning around all obstacles. 
Like many other smart vacuums, the Teendow G20 can be scheduled to clean your home at certain times and even be room specific. You can also use your iPhone to steer the vacuum for a more manual cleaning. While it does a great job on its own, I always like the option of being able to control the vacuum robot with the free Teendow app to make sure that the areas I am most concerned about get clean.
Finally, I love the mop feature of the Teendow G20. Because it is such a small robot, I was worried that it wouldn't be able to hold enough water to be effective. However, it has a 6.7-ounce (200mL) water tank, which can mop over 1,290ft² without needing a refill. Overall, the Teendow G20 does a great job vacuuming and mopping my floors despite its affordable price.
Roomba was one of the first models of robotic vacuums to be sold to the masses successfully. The iRobot Roomba i7+ was my first purchase from this line of products. My favorite thing about this iRobot vacuum is that it has a self-emptying feature that keeps it cleaning for up to 60 days without me having to lift a finger.
You don't need to pair the Roomba i7+ with your phone to start cleaning, but the free iRobot Home app gives you a lot of control and options to customize your clearing routine. You can use the app to schedule cleaning, map your home, select areas that need special attention or avoidance, and so much more. You can even use the iPhone Shortcuts app to incorporate a Roomba command into your morning routine!
With so many years of experience, the Roomba line is a really reliable robot vacuum option. From my experience, there are fewer issues with the machines, and it's always easy to troubleshoot the rare problems that may occur. The app is also kept updated and is easy to use, so you can expect a smooth experience with few glitches.
The Roomba i7+ is a great option for anyone who wants a reliable hands-off cleaning experience because it does all the work for you. I like that I can schedule it or simply turn it on whenever needed, keeping the house clean in between deep cleans. Although the Roomba i7+ is on the more expensive side, it is worth the purchase, especially if you take advantage of a sales event such as Prime Day or Black Friday.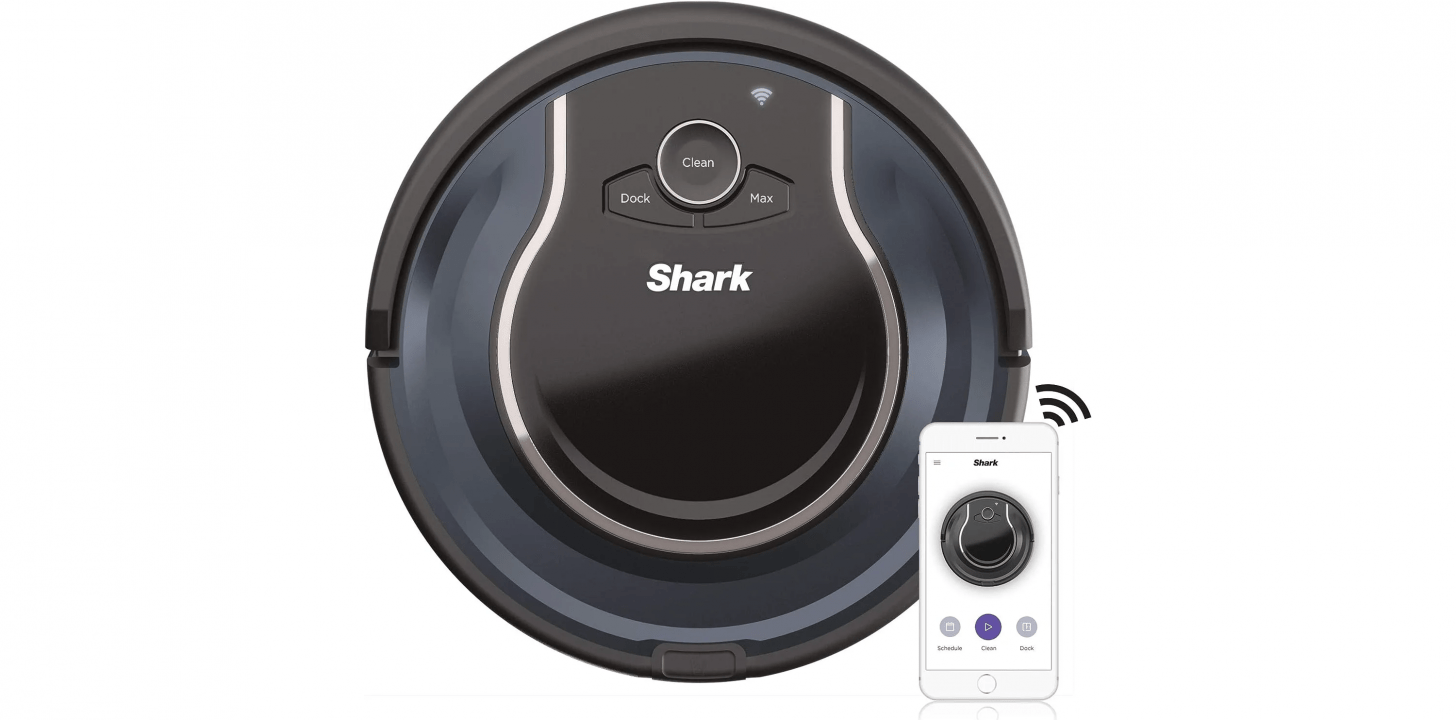 My first ever robot vacuum was the Shark ION Robot Vacuum that I bought refurbished on Amazon. It was an easy vacuum to get acquainted with, although I experienced a bit of trouble pairing it with my iPhone. The free SharkClean app is easy to use, and the vacuum runs smoothly. If there's ever an error, it lets you know the error number so that you can easily look it up and get it fixed again.
One thing that I really love about the Shark ION is that it can be voice controlled. However, as an iPhone user, I wish it was compatible with Siri. Instead, you need an Amazon Alexa device or a Google Assistant to use the voice-control feature. Despite this, the SharkClean app is available in the app store and works just fine on iPhones.
The Shark ION is small in size and is good at navigating small spaces, although it can get stuck on loose cords, and it requires a bit of tidying before it can do a thorough cleaning. For a longer battery life and to require fewer refills, there is an XL option available. Personally, I enjoy the regular capacity robot vacuum because emptying it more frequently and cleaning any debris from the wheels and brushes can keep it running smoother for longer.
I highly recommend the Shark ION for smaller spaces, even ones that can be cluttered, because it does a great job at cleaning up all those annoying areas like under the sofa, under tables and chairs, and it even fits under my treadmill. Due to the smaller capacity and inability to empty itself, it isn't as useful for larger homes. However, regularly emptying your robot vacuum manually can be worth saving a few hundred dollars!
We all have different needs and budgets, which is why there are so many varieties of robot vacuums. Consider device compatibility, features like voice control and self-emptying, and the size and battery life of a smart robot vacuum before you make your purchase. While it is usually true that you get what you pay for, it may surprise you that the most expensive option might not be the best for you!